Baburam Shakya, 73, took his fifth Simhasth Kumbh dip last month in Ujjain, a feat not many can boast of given it takes place once every 12 years.
Shakya, a retired police official, says much water has flowed from the Shipra river since he took his first dip in it as a young man nearly half a century ago.
But dwindling water levels haven't stopped millions from thronging this temple town in Madhya Pradesh. The ancient festival grows in size each time it is held.
A rough estimate points to a turnout of 70 million visitors by the time the Kumbh Mela (Pitcher Festival) draws to a close on May 21, said Avinash Lavania, Ujjain's top municipal official who is also in charge of the Simhasth Mela (View slideshow).
That is more than double the 30 million bathers Ujjain hosted in 2004. In 1992, it attracted 10 million.
The Kumbh Mela, one of India's hallowed festivals, is held alternatively in the cities of Haridwar, Nashik, Ujjain and Prayag. This is rooted in the Hindu belief that four drops of the nectar of immortality fell to the earth and sacred rivers sprung up at these spots.
Legend has it that these waters wash away lifetimes of sins and the popular Hindu pilgrimage spots attract tens of millions of bathers — including bearded ascetics known as sadhus — during specific planetary alignments that usher in a Kumbh Mela.
"Lot of things have changed. I have seen Simhasth in 1968, 1980, 1992, 2004, and this one," Shakya said. Back then it was simple and the rain-fed river Shipra, central to the holy dip, flowed freely, he said.
By the summer of 2004, the river was reduced to a trickle and the state had to release water from a nearby dam to facilitate bathing on auspicious days for the shahi snan (Royal Bath), said Lavania.
This year, to ensure the flow of water throughout the month-long festival, 5 cubic metres per second of water from the Narmada river is being pumped at a cost of 720,000 rupees ($10,688) per day. Around 2.7 billion rupees have been sanctioned for various Kumbh Mela activities, Lavania said.
Shakya recalls Simhasth Melas being simple and sober, with sadhus setting up small camps and giving discourses on spirituality and yoga. Now, he says it is glamorous and millions of rupees have been spent on setting up air-conditioned tents.
"It is spirituality mixed with modernity. It is good," Shakya said. "We are moving forward."
The only aberration in his memory of the five Kumbh Melas is the loss of lives in a stampede this month after a tent collapsed following a storm.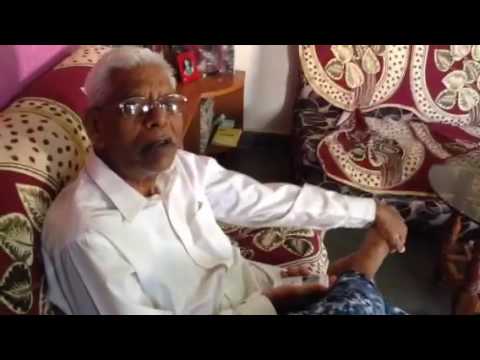 Ujjain is a temple town spread across 2,091 square kilometres — about a quarter of the size of the Andaman and Nicobar islands — with a population of about 2 million people, census data shows.
Some locals are not too happy about what they call diminishing piety among the visiting ascetics at the Kumbh Mela.
"There is no originality in Kumbh Mela these days. Seventy-five percent of babas are duplicate," said Ram Srivastav, a taxi driver.
"Shipra ji has no water. The real Kumbh was because of Shipra. So where's the originality? This is all pretentious," he said.
But Srivastav, 32, acknowledges that his business has peaked thanks to the Mela.
Pilgrims make their way to Ujjain from across the country — many from abroad too — in a sign that spirituality is thriving in the 21st century.
"Kumbh is not about babas – fake or real. This is about you," said Sadhguru Jaggi Vasudev, founder of Isha Foundation, a non-profit spiritual organisation.
"It is a fantastic thing that today, with all the technology, with the social media, in spite of that people still like to connect like this.
"Though it is a crowded place, yet people want to come because there is a need within every human being to find that connect."
(Editing by Tony Tharakan; Follow Malini on Twitter at @journomenon and Tony at @TonyTharakan. This article is website-exclusive and cannot be reproduced without permission)

Source: Dry river fails to dampen Kumbh Mela spirit in Ujjain | Reuters