Vigilantes Count Cows in Bengal, Mamata Banerjee Sounds Alarm – NDTV
Kolkata: 
In a first, a cow census is being conducted in Bengal – one of the few states where cow slaughter is not banned — by an outfit that calls itself the Cow Protection Cell that's headed by a state BJP member, but is not linked to the BJP.Chief Minister Mamata Banerjee, however, is not splitting hair. She has attacked the BJP for whipping up communal tension. On Monday, she warned against the cow census.Earlier, at Trinamool's mega annual rally in Kolkata on July 21, she said if there was any such census, "we shall oppose it politically".
The counting officially started from August 1. Volunteers claim they went door to door in villages – in North 24 Parganas district, West Midnapore and even North Bengal.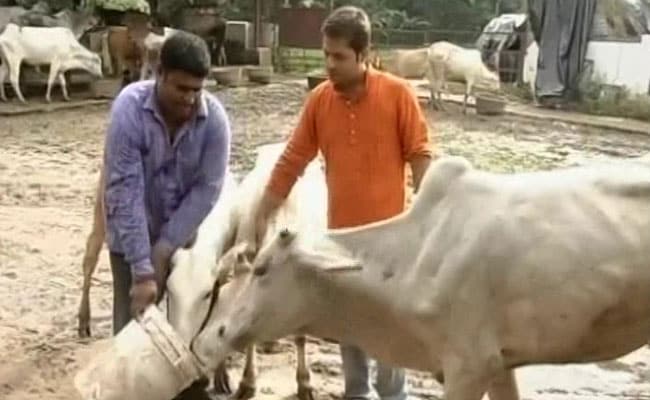 Standing in a cowshed with a register under his arm, Rajesh Yadav, in charge of a pocket in North 24 Parganas, said, "We are counting the cattle and urging people to treat them well".
For seven years, Cow Protection Cell volunteers, he said, cared for cattle at Barasat's Santoshpur, a 90-minute drive from Kolkata. It is funded by a group called the Rajasthan Gokalyan Trust, which runs 500-plus cow shelters across the state, he said.
The cell is headed by Subrata Gupta, a BJP member. But he says the cell has no links with the party.
The BJP, his colleague Sunil Dwivedi said, distanced itself from the cell a month ago as "there is no cow slaughter in 90 per cent of the country, only in Bengal and Kerala".
Why the census? Sunil Dwivedi cited a Calcutta High Court order of November 27, 2011, in which the court held that 'qurbani' or sacrifice of an animal for religious purposes in not a right.
"The court banned qurbani, but the practice continues," said Mr Dwivedi. "We want to count cattle before and after Bakr Eid, so we know how many cows are killed."
"There is no religious issue in the cow census," insisted Subrata Gupta. "Cows are a national resource and should be cared for."
There are about 400 cows at the Santoshpur 'gaushala'. As he fed the cattle, Rajesh Yadav said, "We thank Mamata Didi. No one knew about the census. But after she warned against it at her July 21 meeting, everyone knows."
"Didi, thank you very much for the publicity," added Subrata Gupta.