Temples Dedicated To characters Of Mahabharata. Here Are 12 Such Unusual Temples
We often consider texts like Ramayana and Mahabharata as religious and sacred texts and that is why it is not surprising that we consider characters from these epics like Rama, Krishna or Hanuman as Gods.
While they have hundreds and thousands of temples dedicated to them yet you would be quite surprised to know that they are not the only Gods to have a temple of their own.
Here is a list of characters from our epics that you never thought will have a temple dedicated to them.
1. Shakuni's Temple – Kollam
A throne believed to have been used by Shakuni is found in this ancient temple.
It is true that negative characteristics were dominant in Shakuni, but he too had some positive elements too.
These positive elements in his character are recognized by a community in Kerala, India and there is an ancient temple dedicated to Shakuni at Pavitreshwaram in Kollam District of Kerala.  Offerings to the Temple include tender coconut, silk, and even toddy.
2. Duryodhan's Temple – Kollam
One of the most important offering to the deity is toddy – local liquor.
Near Shakuni's Temple, there is a Temple dedicated to Duryodhana also.
Duryodhana, the eldest of the Kaurava brothers and the main villain of the Mahabharat, is worshiped in certain Temples in India. Temples exclusively dedicated to Duryodhana are very rare, the reason being his evil deeds against the Pandavas.
Other offerings include betel nut, rooster, arrack and red cloth.
3. Temple of Hidimba – Manali
In this unique temple, blood sacrifices are offered till date.
The Hidimba Devi temple is built around a cave where Hidimba performed meditation. Curiously, a rope dangles from the ridge that is said to have been used to hang victims by the hand, who were then swung—bleeding and bruised—over the large rock in the presence of the goddess.
4. The Temple of Karna – Uttarkashi
An interesting feature of the temple is that the temple complex includes six miniature temples dedicated to Pandavas.
The temple is as unique as the presiding deity is none other than Karna. Located in Deora village of Uttarkashi, the temple here is rectangular in shape and is made of wood.
5. Valmiki temple – Lahore
Interestingly, besides the Krishna temple, Valmiki temple is the only functional temple in Lahore.
Though there are quite a few Valmiki temples, yet this one definitely stands out. It is located at the corner of Bheem road, new Anarkali, Lahore.
6. Sugreeva Venkateshwara Temple – Bangalore
The long teeth on either side of the mouth are the only thing which differentiates it from Hanuman.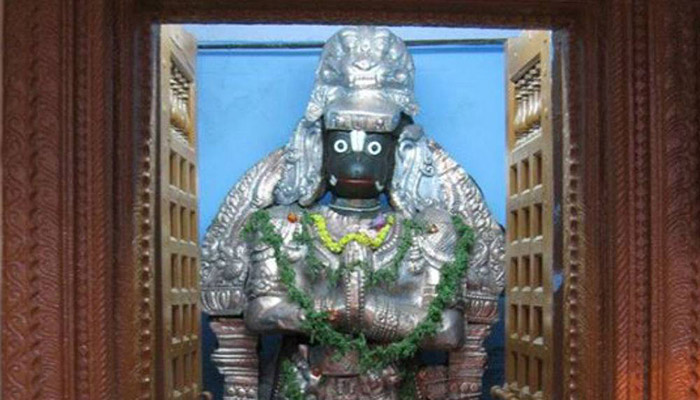 Located in south Bangalore is a rare temple dedicated to the great Sugreeva of Ramayana. The premise has two temples.
One dedicated to Sugreeva and second to Venkateshwara. The idol, which is about six feet in height , appears like Hanuman.
There is another Sugreeva temple which is located in Rameshwaram.
7. Draupadi temple – Bangalore
The 800-year temple called the Dharmaraya Swamy Temple is the oldest temple dedicated to her.
Down South, Draupadi is worshiped as a goddess. There are a lot of temples dedicated to her spread all across Tamil Nadu and even other states of South India.
There is also a sect called the Draupadi Amman which believes that she was actually an incarnation of Goddess Kali.
The unique thing about this temple is that though it is named after Yudhuthir but still it is Draupadi who is worshiped.
8. Jatayu Temple – near Nashik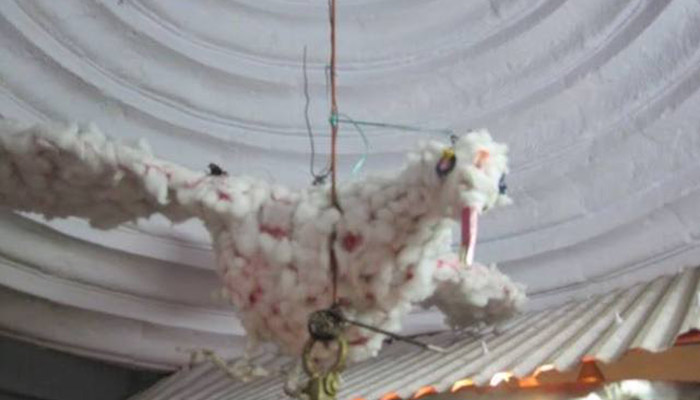 The Jatayu temple also known as the Jatayu Moksha Tirtham is located in a place called Tatet and is located around 65 km from Nashik. This place is considered to be the place where Jatayu breathes his last. It is said that Rama performed his final rites at this place.
There is small pond nearby whose water level remains the same throughout the year.
There is another Jatayu temple which is located at Thiruputkuzhi.
9. Gandhari Temple – Mysore
This temple honours her devotion and loyalty as she epitomized the goodness of a mother and a loving wife.
Unlike other temples in the list,  this temple is a relatively new one. The temple is dedicated to Gandhari, the mother of Kauravas. It was constructed in the year 2008.
The estimated cost for building this temple is supposed to around 2.5 crores.
10. Ravana Temple – Kakinada
The temple gate has a huge statue of Ravana, with all his ten heads.
Surprisingly, though Ravana is generally considered as a negative character, still, there are a quite a few temples dedicated to the country. One of the most famous Ravana temples is located in a town called Kakinada.
There is also a famous Ravana temple called the Ravangram Ravana Temple, which is located in Madhya Pradesh.
11. Temple of Luv – Lahore
In Ziaul Haq's regime, the temple was completely closed down. From 1985, the temple has been opened only for visits by the Fort officials or on request.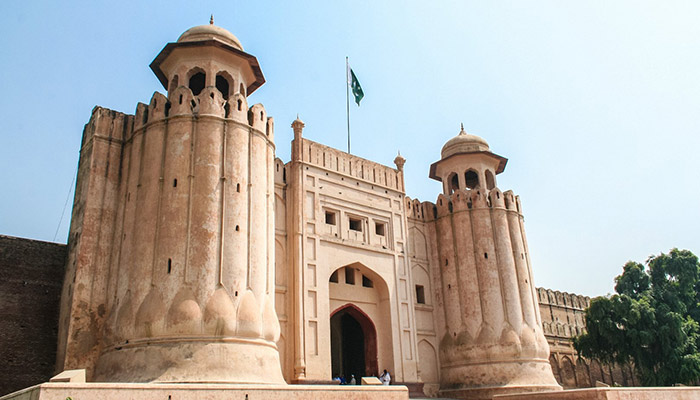 Well, this might come as a shock to many of you but the city of Lahore is actually named after Lav, Rama's son.
To this day, Lahore Fort has a vacant temple dedicated to Lava.
12. Bhishma temple – Allahabad
It is the only temple dedicated to Bhishma Pitamah in the country.
In the busy city of Allahabad, lies a unique temple which is dedicated to the brave warrior of Mahabharata. It is located in Daraganj near a famous Nagvasuki temple.
The temple has a statue of the son of Ganga, Bhishma Pitamah, who is shown sleeping on the bed of arrows.
These temples bear a testament to the fact our culture there is a place for everybody and therefore despite their negative roles in Mahabharat, Duryodhan, Shakuni and Hidimba all have temples dedicated to them in India.
Source: There's A Temple Dedicated To Shakuni Of Mahabharata. Here Are 12 Such Unusual Temples