Bhojshala on Basant Panchami: Finally, both puja, namaz offered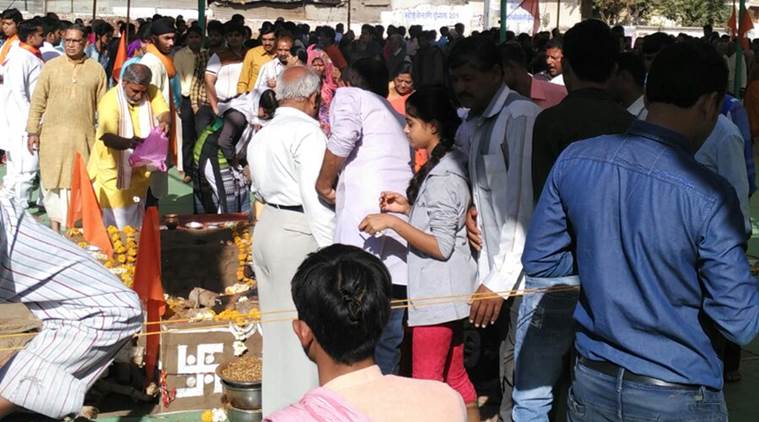 Devotees offering prayers at Bhojshala. (Express photo)
It took nearly 200 policemen in white kurta-pyjama, approximately 25 Muslim men who no one except the administration saw offering the Friday namaz, and a breach of the Archeological Survey of India's rules for Basant Panchami to pass off peacefully in this communally sensitive town that is home to the disputed Bhojshala temple and Kamal Maula's mosque.
The ASI had ordered that only Muslims could offer namaz between 1 and 3 pm, and Hindus perform puja from morning till noon and then after 3 pm.
By late Friday afternoon, though, all parties — members of both religions and the administration — claimed victory. By then, a token namaz had been offered for about 10 minutes, reportedly on the rooftop with Muslims taken there in secrecy, and Hindus allowed entry from 1.10 pm in violation of the ASI rule.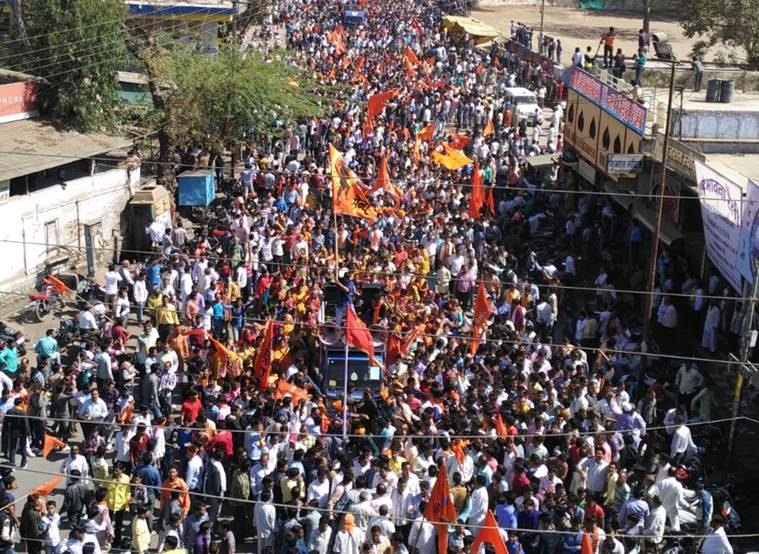 The mood changed slightly by evening: there were several angry voices among Hindus, who felt cheated by the turn of events. The kurta pyjama-clad policemen could be easily recognised as they all sported short cropped hair and many of them had not taken off their shoes while entering the temple, which came in for sharp criticism.
The town was on edge for the days ahead of Saraswati Puja, which usually attracts little attention except when it falls on Friday. That day, both communities stake claim to worship in the 11th-century shrine. On Friday, the structure turned virtually into a fortress, with hundreds of policemen posted around it.
The Dharm Jagaran Manch (DJM) and Bhoj Utsav Samiti (BUS), which have been seeking control of the structure to Hindus throughout Friday for pujas, began the day by criticising the administration and state government for allegedly pandering to Muslims. They encouraged devotees to boycott puja inside and instead take part in a yagna on the road outside. By evening, leaders of the same organisations were seen gloating of making "history" by offering puja in the temple of a Friday.
Dismissing as "rumours" the administration's claim that namaz had been offered, DJM convenor Gopal Sharma told The Indian Express: "We have created history by getting the right to pray during time meant for namaz. Hindus were not insulted and could go inside when they were not supposed to.'' They even claimed that a handful of Hindu activists were in the shrine when puja began early in the morning and puja and havan continued outside without interruption.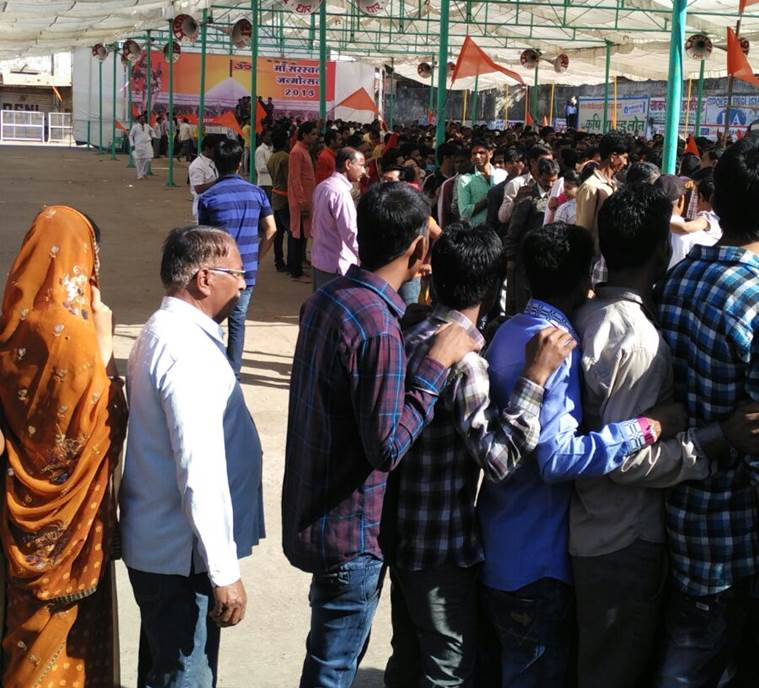 But their assertion till noon that they would boycott pujas and then the sudden claim of 'victory' by 3 pm left Hindu devotees and right-wing activists confused. Some people even wondered whether leaders of the Hindu groups had reached an "agreement" with the administration.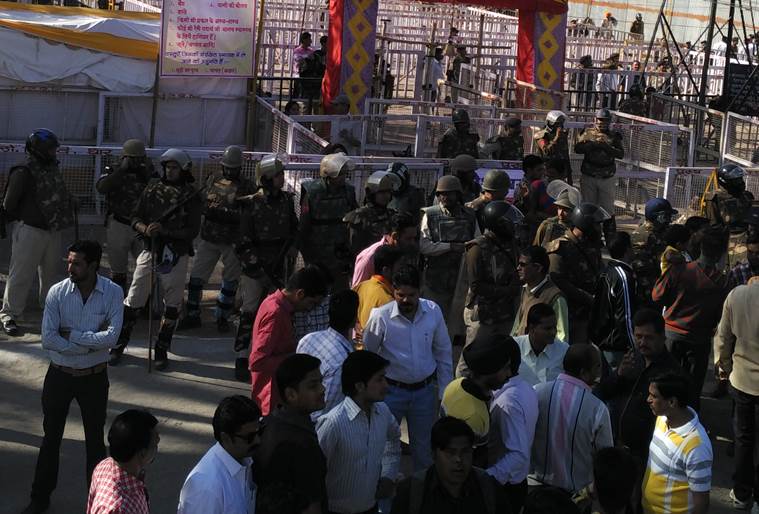 Followers of DJM and BUS began a huge procession from Motibaug around 11 am, with speakers reminding the ruling BJP that it could form the government only with help from the Hindus. Many Muslims also claimed satisfaction that a few of them could offer namaz, although for a minute.
Bhojshala on Basant Panchami: Finally, both puja, namaz offered | The Indian Express.
Source: Bhojshala on Basant Panchami: Finally, both puja, namaz offered